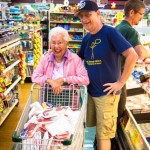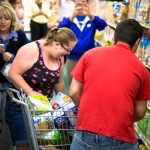 Thank you to everyone at Washington Trust Bank for allowing us to host the Grocery Grab Sweepstakes.   The winners were chosen from the attendees of the  July 24th Apples Sox game sponsored by Washington Trust Bank.  They had one minute to fill a cart.  Together they managed over $600 in groceries.  Check out the action on the video below!

One Response to "Shopping Spree!"
John Says:
September 30th, 2014 at 7:34 pm

So glad you put this up here so we could all see. I am sure this is something everyone has dreamed up before, a free shopping spree.

Meat is king!
Leave a Reply